Tips for Engaging in Holiday Conversation
In spite of the year it's been, we have a lot to be thankful for. Thankfulness stirs kindness within us and with all the tension, loss, and upheaval of 2020, wouldn't we all love a little more kindness? As you think about the holidays and time with family, maybe kindness is the furthest from your mind. How can the people you love the most have such different opinions? And how will you share a meal and a conversation without losing your composure?! These 5 trauma-informed steps will help you enjoy your holidays a little bit more….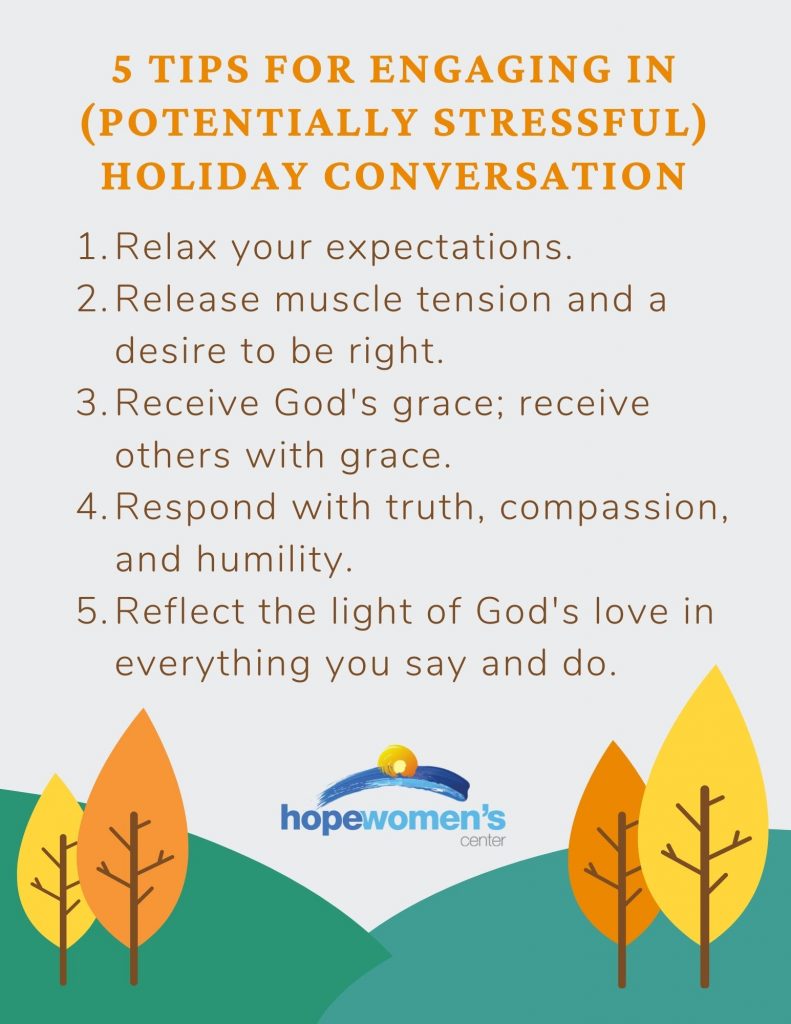 Click here for a downloadable PDF of 5 Tips for engaging in (potentially stressful) holiday conversation.