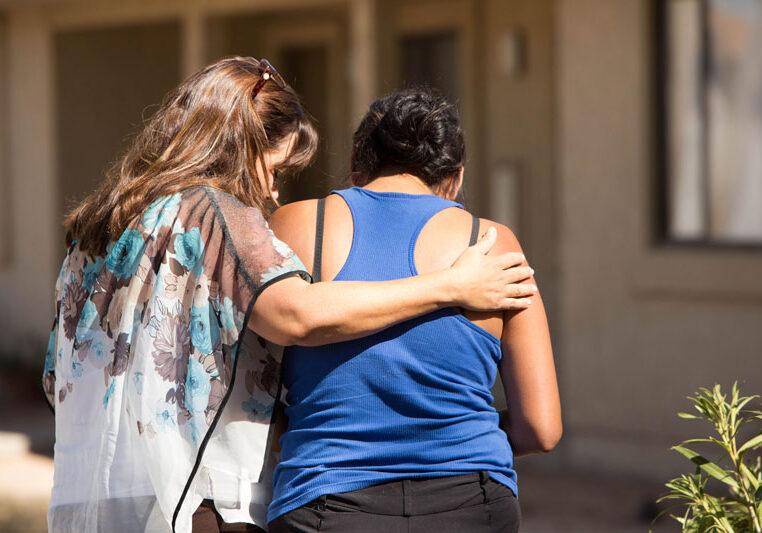 Hope Women's Center was founded in 1984 as a small crisis pregnancy center in Apache Junction. Today, Hope is a safe place for women and teen girls facing any difficult life situation, with additional centers in the underserved communities of Phoenix, Camp Verde (serving Northern Arizona), Coolidge, Maricopa, and the West Valley.
Hope Women's Center provides care to women and teenage girls struggling with abuse, poverty, unplanned pregnancy, substance use disorder, emotional distress, family conflict, trafficking, or DCS intervention. Being trauma-informed, our programs are holistically designed to address the physical, emotional, and spiritual needs of each client. We offer one-on-one mentoring, educational programs and support groups, crisis counseling, material assistance, and community resource referrals.
With the addition of Abide Maternity Home in Camp Verde, we now have a "Hope Abides" housing program with a maternity home for pregnant and parenting moms in the Camp Verde, Cottonwood, Prescott, Prescott Valley, Chino Valley, Dewey, and Humboldt area.
Also in Camp Verde is "New Life Thrift and Gift" a program of Hope Women's Center - Camp Verde (formerly Abide Resource Center) where you can find just the right gift and support women in our maternity home at the same time!
Hope Women's Center is a faith based nonprofit funded by partnerships with individuals, churches, civic groups, businesses, grants and foundations, and other community partners. To learn more, go to 'Give Help'.