A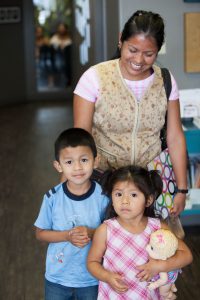 t Hope Women's Center, lives are in motion. There are themes of healing and joy, there are stories of transformation and beating the odds, and there are women, families, and lives that are changed. These women have found incredible strength in Jesus Christ – they've found HOPE:
"If it wasn't for the mentors who've listened and given me Hope over the years, I would have withered away." ~ Jill
"It is wonderful how you bring Hope to life at Hope Women's Center. I am so grateful for the generosity and benefits".~ in a letter from a domestic shelter, written by Mariah
"I'm blessed to have found HWC. I'm in classes, studying the Bible, & women are praying with me for my marriage!"      ~ Rae
"My car isn't working, so I told my boyfriend he needed to get me to HWC today for my class. I need this hour and the support I receive from the women here!" ~ Meg
"I divorced from an abusive husband, then got myself into another abusive relationship. But because I was coming to HWC, God helped me see the abuse and I was able to get out safely." ~ Raina
"When I first came to HWC, I was overwhelmed with the struggles in my life. After meeting with a mentor, I began to feel there might be Hope for my situation. Now I come to HWC almost daily. This center means so much to me." ~ Erin
God is working in amazing ways at Hope Women's Center.  And it is because of people like YOU who partner with Hope.