At the end of every year, along with the hustle and bustle of the merry holiday season comes a time for giving. At Hope Women's Center, we believe in sharing the spirit of hope and much of our work is performed with love, support, and nurturing of volunteers and staff that give their time. To get your household in the mood to support the community, here are a few tips to get into the spirit this winter:
Make it a Family Affair
Allow your kids to assist in picking out a family or organization in need this season. Since children love to be included, making giving a family affair is a great way to encourage a lifelong relationship of service and caring for those in need.
Send Cards to Service People
Whether local first responders, a close-by fire station, the ER or even just a grocery store, carve out some time to craft hand-drawn cards with messages of thanks and hand deliver them to people that perform thankless jobs.
Meal to a Family in Need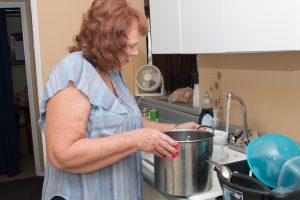 Another great way to get involved in winter festivities is to take a hot, home-cooked meal to a family in need. Let your children assist in menu planning and in the kitchen, topped of with a delivery with a smile.
Sing Songs at a Nursing Home
Caroling is a great way to express the emotions of the season and finding a small group of friends can be surefire way to spread cheer. This year, take your singing squad to a local retirement home!
Give Back
One of the best ways to foster a lifelong relationship with giving is to set a great example. This can be done with alternative gifts where instead of traditional presents, you volunteer time as a group at a local soup kitchen, animal shelter, here at Hope Women's Center, or somewhere else in need!