Spring has been one of our favorite times of year in the Valley of the Sun. Not only are we graced with glorious weather, the desert blooms and the city feels alive. Here at Hope Women's Center, we have been busy as ever celebrating God's love and working hard to provide social services to vulnerable women and teenagers in need.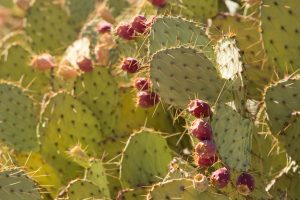 We've grown from our roots as a rural, crisis pregnancy center into now five centers dedicated to the healing and supporting mission to impact people's lives for good. We'd love to share with you a few of our clients' words after experiencing the generosity that we foster through staff, volunteers, mentors, clients and our community partners this spring.
Here's what women serving at Hope or utilizing services have said:
"We have all experienced times of pain and darkness in our lives. At Hope, we have the privilege of coming alongside hurting women and teen girls, loving them right where they are and pointing them to the true source of Healing and Hope."
"I could volunteer until Jesus comes and not repay the blessing I've received from the staff and clients at Hope."
"I Love the healing that takes place in all of our lives through the power of God as we serve and are served."
"Clients, volunteers and staff alike share their lives in a nonthreatening environment where the goal is to have Christ at the center."
"This center gave me back my life."
Find out more what people say about our work here. At Hope, we invite you to be part of our process, whether it's to find help, volunteer or give back.