Join us for one of our Hope Events!

2022 Night of Hope ~ "Hope Speaks"
We're thrilled to host our annual Night of Hope again on September 17th, 2022 at the Phoenix Art Museum! Last year was such a huge success and we're still seeing the blessings! Join us again as we share how your generosity SPEAKS love to our women!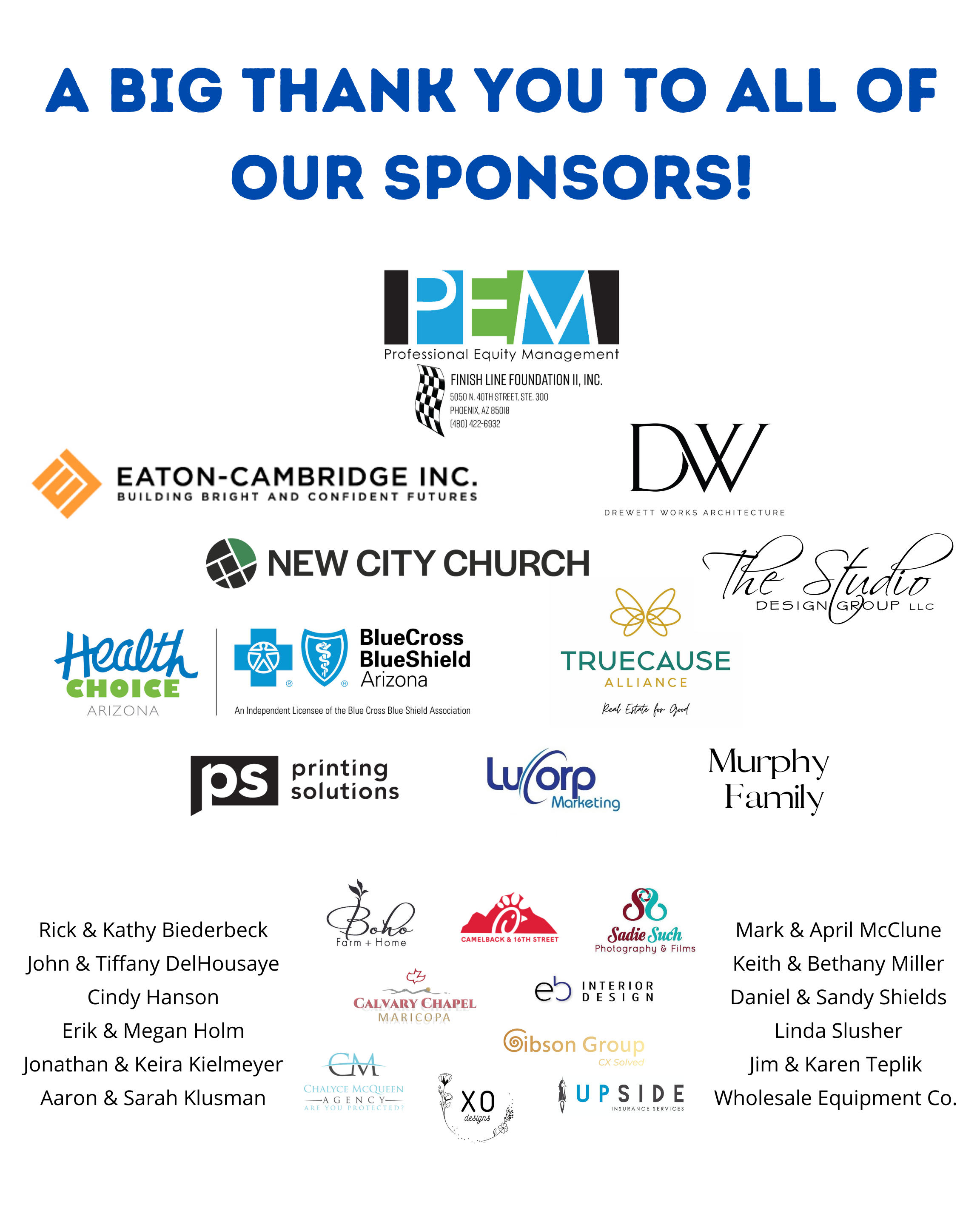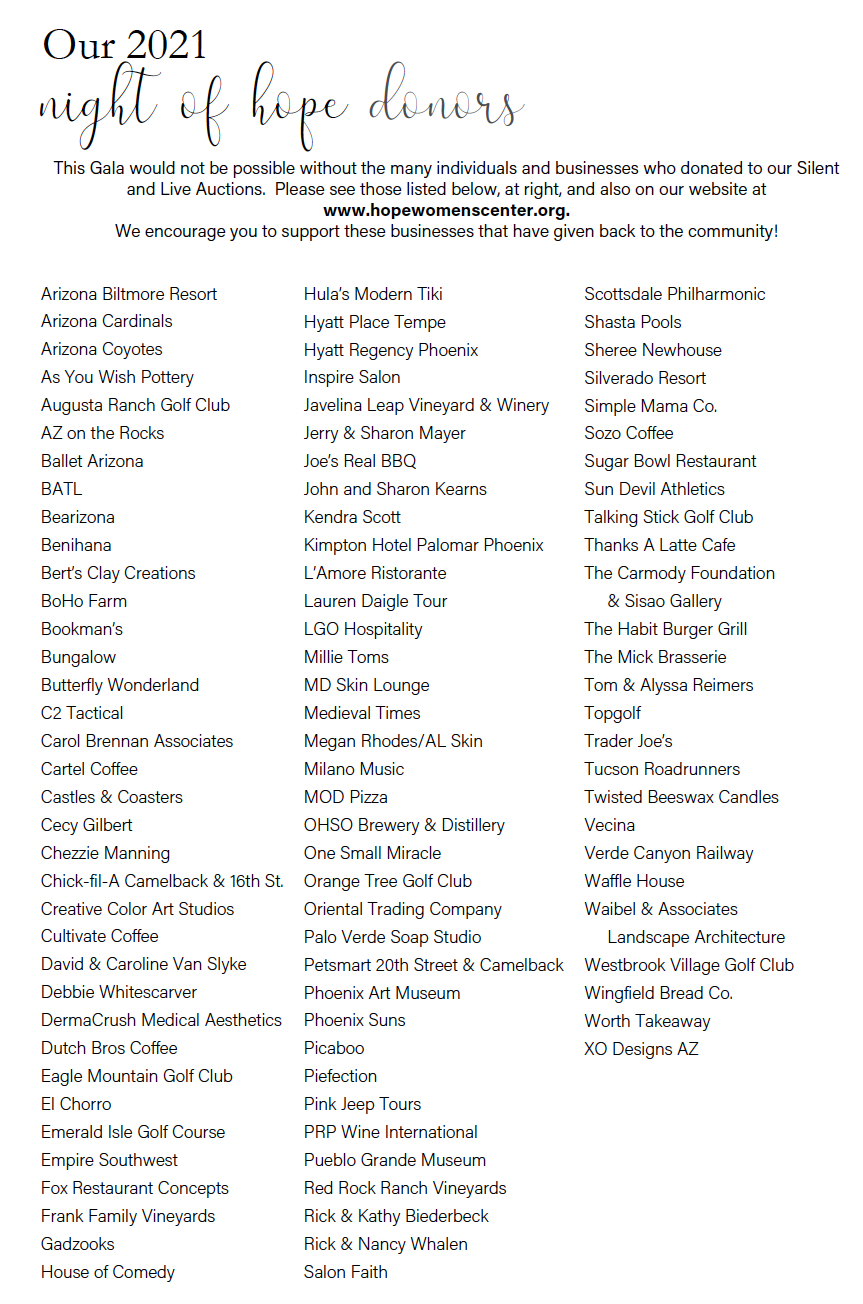 Another Fun Event Benefitting Hope!