Holistic Tips on Releasing Stress
April is National Stress Awareness Month. Timely, isn't it? No one is unaffected by COVID and the stressors it brings  – relational, emotional, physical, and mental. While we can't control stressors in our lives (COVID or not, stressors are always present), we can do simple things to minimize the stress we  hold inside. Hope Women's Center wants to offer you these holistic tips on releasing stress!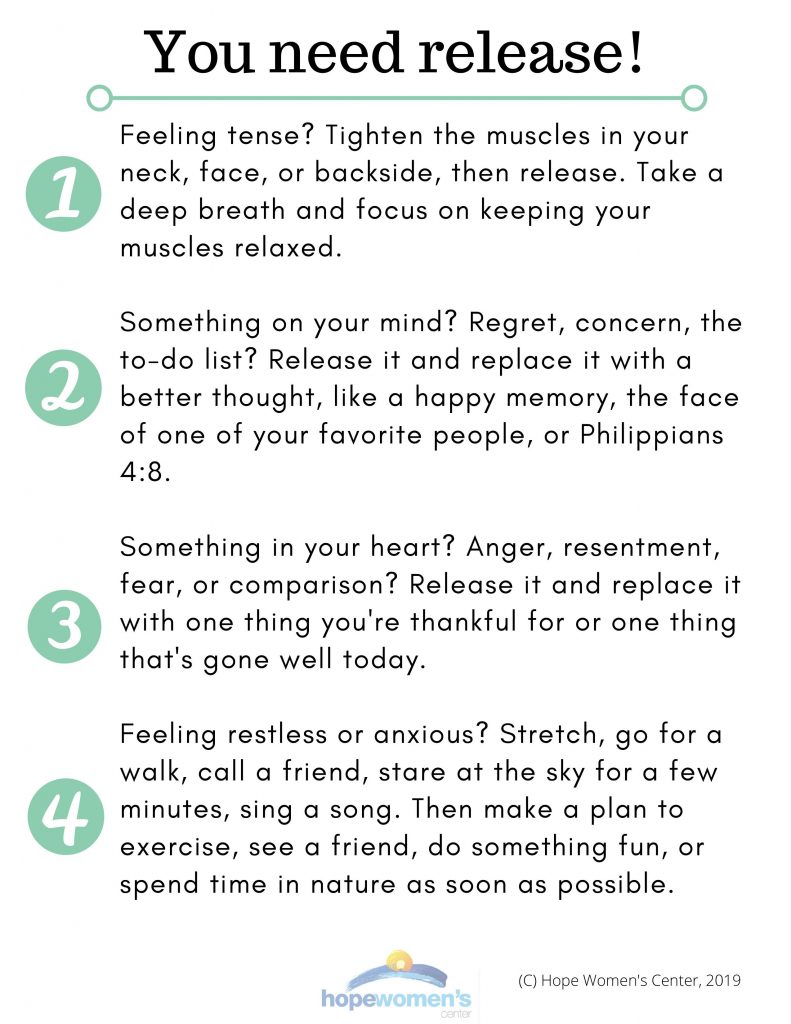 Click here for a printable PDF version of You Need Release!