By Michelle Stiffler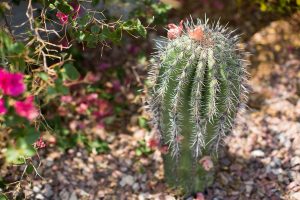 Don't we desert dwellers love these winter months?! We can comfortably spend the day outdoors and warm up inside when the sun drops. Ever thought about sleeping outside on a chilly night? For several chilly nights? Maybe the whole winter? There are 36,000 homeless in Arizona today. Some will bounce from one friend's home to another, others will get a bed at a shelter, and the few who can afford it will stay in a motel. But 2,500 will be spending the night on the streets – and a large chunk of those unsheltered will be women and their children.
Natasha's life was fairly normal – husband, 2 children, and a modest home. But when her son turned 18, his behavior became erratic, and one night, he fled the country with his girlfriend…and every dollar of the family's savings. Rent couldn't be paid and Natasha, her husband, Ed, and their 11 year old daughter were forced into the nightmare of homelessness. Ed got in at a men's shelter, but Natasha and her daughter were not as fortunate. Their bedtime routine became one of unrest: ride the light rail until it closed, set up camp at the transit station for a few hours, then ride the train as soon as it began its first run – at 4 a.m. No showers, no meals, no beds. Then Natasha heard about Hope Women's Center. She and her daughter, Sara, were finally able to shower and eat. They were given fresh outfits from the resource room, but HWC staff still couldn't find them available shelter. Our staff and volunteers relentlessly called shelters and centers until temporary placement was secured for Natasha and Sara. They were overjoyed! Sara was convinced HWC was "magic…you come here and your problems get fixed"; Natasha didn't have words to sum up her appreciation; And our HWC staff responded by sharing that it's Jesus that makes HOPE possible. He's the fixer of impossible problems!
Arizona's homeless situation is disturbing, and we certainly pray for and with the women we meet who can't find shelter. We do everything we can to alleviate other problems that stem from homelessness – hygiene issues, needs for shoes and clean clothing, non-perishable food, and a place to escape the isolation homelessness causes our women. HOPE is possible because of YOU, too, and we're thankful you've partnered with us so we can offer HOPE to these precious women and children. And we're thankful God is able and willing to work miracles in the midst of impossible crisis.
All glory to God who is able – through His mighty power at work within us –
to accomplish infinitely more than we might ask or think. Ephesians 3:20