Expanding the Gifting Season
At Hope Women's Center, we provide a variety of valuable resources for our community. All of our efforts are sustained by the help of people like you, through the ongoing spirit of generosity. With a combination of community partners, volunteers, mentors, and individual donors, Hope continues to be a safe haven for women and adolescent girls facing difficult life circumstances.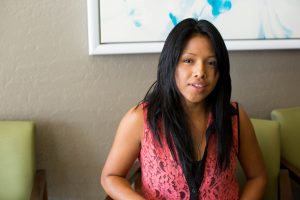 For 2019, we're looking to expand our network by asking those in our community to make it a year of giving. Instead of just focusing on the holiday season, we're inviting individuals to help change the course of a mother and child's life.
We run a program entitled, "35 to Change A Life" that is a donation-based program where as little as $35 a month can significantly impact someone in need. This recurring donation program enables our center to:
Deliver parenting classes, the availability of a parenting coach, and/or an advocacy for any mother in risk of losing her children in the foster care system
Assistance to help any teenaged mother without a high-school diploma obtain her GED
Real, job support skills to aid women who need guidance re-entering the workforce
Free pregnancy testing, prenatal care classes, or crisis pregnancy support
Financial aid for utility bills for any individual attending regular classes or mentoring with Hope's staff
Supervision, food, and material items at Hope's children's' programs
If you are looking to keep the spirit of giving going through 2019, consider signing up to enroll in this unique giving program. Afterall, $35 doesn't seem like much, but to us and the women we serve in need, it's a life changer. Learn more: https://hopewomenscenter.org/35-to-change-a-life/.