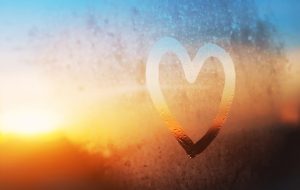 COVID has changed April entirely and everyone around the world is adjusting to a new way of life and new ways to do relationship. Hope is adjusting, too. We've asked our volunteers to stay home. Mentors are doing phone sessions with clients and online classes are launching soon. We've shortened our center hours, but we haven't shortened our care. We are still open to serve our women! Our incredible staff are manning our centers so our women can get food boxes, essential items in the boutique, referrals to shelters, and other crisis resources. We're so thankful to continue being a place of true HOPE.
Going from face to face mentoring to phone mentoring was quite a leap, but our mentors are finding it's going well. One mentor made a phone call to a client, but she'd dialed the wrong number. The woman on the other line was curious about Hope Women's Center and asked questions about what we do for women. She opened up about feeling lonely in her home and even expressed her fears to the mentor. With permission, the mentor shared some verses with the woman and prayed with her. An accidental call turned out to be a call orchestrated and guided by the Holy Spirit!
Throughout April, as we stretch and grow and forge new avenues for serving, we'll share more stories like this one. We're thankful you're on this journey with us. Please pray for patience, safety, and special discernment as we continue to love and listen during this time of even greater need.
There are many needs for so many during this time. Maybe you're experiencing this need firsthand. Call one of our centers and we'll pray with you. Or maybe you're grateful for uninterrupted income and you'd like to show your gratitude through giving. If so, go to hopewomenscenter.org/give-now.